Table Top Sputtering System: [Make : Hind High Vacuum, ,INDIA]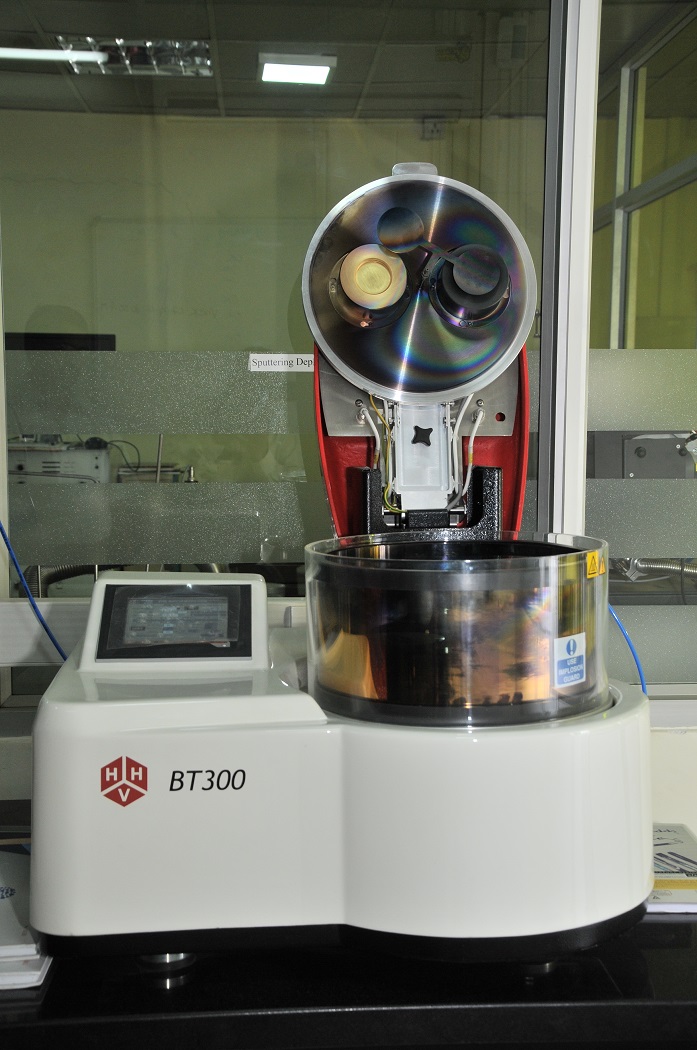 Technical and Characterization Specifications:
Control system: Integrated PLC with colour touch screen.
Chamber: Glass cylinder 300 mm diameters x 150mm tall with implosion guard. 200mm tall option
Vacuum performance (rotary pump): 5x10-2mbar in <12 minutes
Vacuum performance (turbo pump): 5x10-5mbar in <20 minutes
Metal sputtering: 2 targets for sequential deposition. DC sputter power supply and switching system
It is a dual magnetron Gold and Titanium.
Gold Current: 60mA
Titanium Current: 150mA
Crystal holder: 2-target systems have 2 crystal monitor heads.
Process gas admission: Single channel pressure control system with chamber purge facility.