FT – IR Spectrometer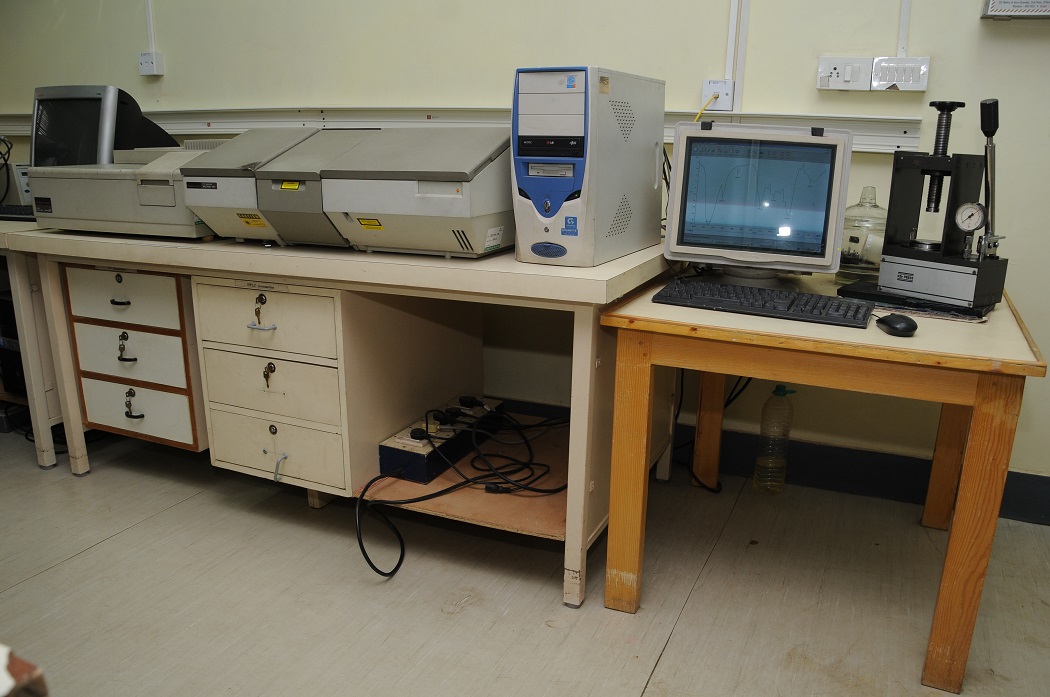 Technical and Characterization Specifications:
It gives a spectrum (fingerprint profile) of a sample with absorption peaks corresponding to the frequencies of vibrations between the atomic-bonds
The spectra of solid samples either in KBr or Nujol mull and liquids (neat) can be recorded
Signal-to-noise performance makes it the highest performing, research grade FT-IR system and provides the highest levels of sensitivity.
Number of background and sample scan can be set.
Source: MIR • Beam split : KBr
Detector: DTGS (Deuterated triglycine sulphate detector)
Interferogram: Bi-directional
J stop size: Size in nm
Resolution:1.00 cm-1
IR laser wavenumber: Wavenumber in cm-1.
Electronically stabilized source and detector for repeatable measurements.
Scan parameter such as resolution and range can be set.
Can be used with Mettler Hot stage
Instrument LCD's display with go button increase productivity and deliver ease-of-use H2O/CO2 removal, enhances accuracy and reproducibility of data.
Spectrum software provides intuitive user operation and helps ensure consistent results, day-to-day, user-to-user.